Planning for a wedding is one of those toughest things ever because whatever you are planning for a wedding should have a connection with other wedding arrangements or else the plan will get flop? In that case, there should be well-planned wedding photoshoot ideas when it comes to pre or post-wedding photoshoot to create memorable and unique pictures. In a wedding photo shoot, the bride is not the only person to focus on along with her the bridesmaids also very important.
Most of the people do not have an idea about wedding photo ideas and poses for bridesmaids to help those people here some of the bridesmaid's photoshoot ideas are listed out.
Bride with balloon
The bride is going to be the heroine of the wedding in that case to highlight her and her outfit you can prefer the bride with balloon poses surrounded by the bridesmaids in the same costume. This is one of those popular photoshoot ideas, which is preferred by most couples.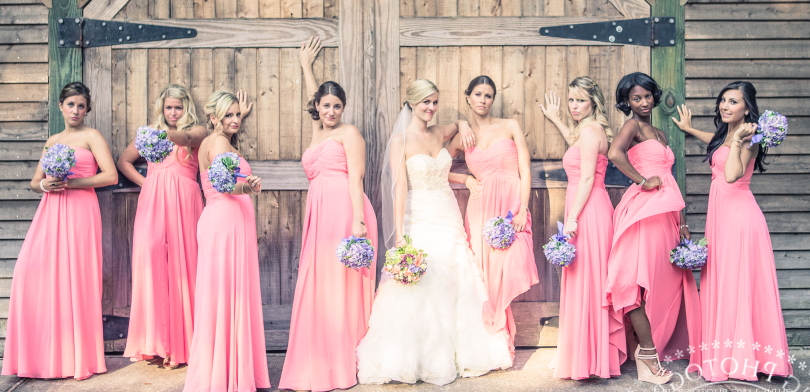 Beach effect
Always you need not create a setup to capture wedding photoshoots some time nature can make you look beautiful in your photographs. In that way, along with bridesmaids, a bride can capture an ultimate photograph.
Makeup photoshoot
Usually, girls love wearing makeup, and why you should not take this as your photoshoot ideas. With pop-up lipstick colors and clothing, you can make out the pictures. But it is a very fun girls photoshoot ideas remember them before capturing them.
Group shot
The group shot with your friends that is bridesmaids gives an extraordinary feel to any bride. To stand simply you can hold some of the boards which convey a message about your wedding this going to be the most enjoyable pre-wedding photoshoot for you and your bridesmaids.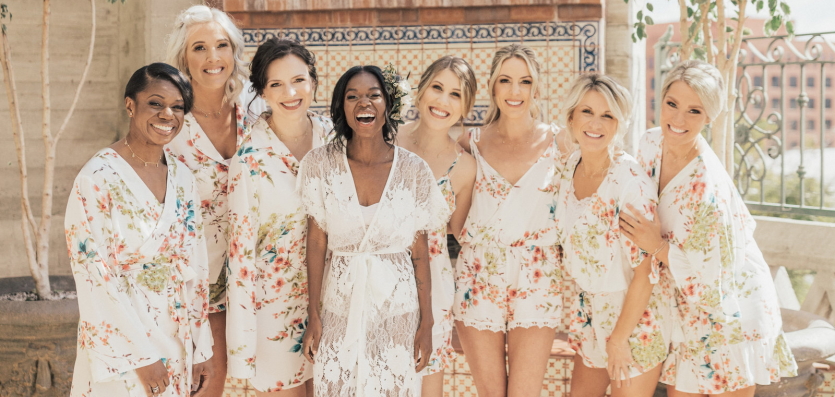 Bride setup
You may be the bride and to make you look unique you can offer the same bridesmaid's dresses. After that, you can get that bridal setup and capture a snap with your bridesmaids which can be an adorable photoshoot idea with your bridesmaids.
Get ideas
When you don't have an idea about wedding bridesmaid's photoshoot ideas better you can be frank with your photographers because accordingly, they can suggest some of the photoshoot ideas.
There are so many trending wedding photoshoot ideas for the bride and her bridesmaids among them few are listed in the above topic look at them.