As a bride surely you have started waited for the moment when you get married to your better half and when the moment finally arrived it automatically puts a glow on your face. Usually, the wedding morning starts with the photoshoot it starts with your wedding suite where you will be getting ready with your bridesmaids. In that case, you can make your photoshoot a little unique by offering them matching morning outfits for bridesmaids, and by this, you can stand out from them as a bride.
You may have an idea about matching outfits for you as well your bridesmaids but confused about choosing the one, to give hands-on this task some of the clothes for bridal morning is listed below;
Rompers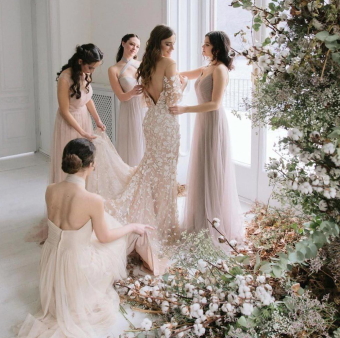 The rompers are the best clothing outfit options and this is the clothing category that falls between sleepwear and acceptable outfit. It is not that cloth that consumes time to wear it is the easy cloth to get in and out of it. There are so many options in the rompers like printed, different shades and much more so based on your wish you can pick the one out of all.
Button-ups
The button-ups are said to be the perfect pre-wedding outfits for both brides and bridesmaids. Because wearing them is so easy and the best part of it is the options you are getting, so ask your costume designer about the models and pick the one that complements your photoshoot.
Customize outfits
Not everyone likes to wear that pre-stitched clothing some of them show interest in designing their bridesmaid's outfits. In that case, if you are the one among them you can go with the option of customized tees and shirts.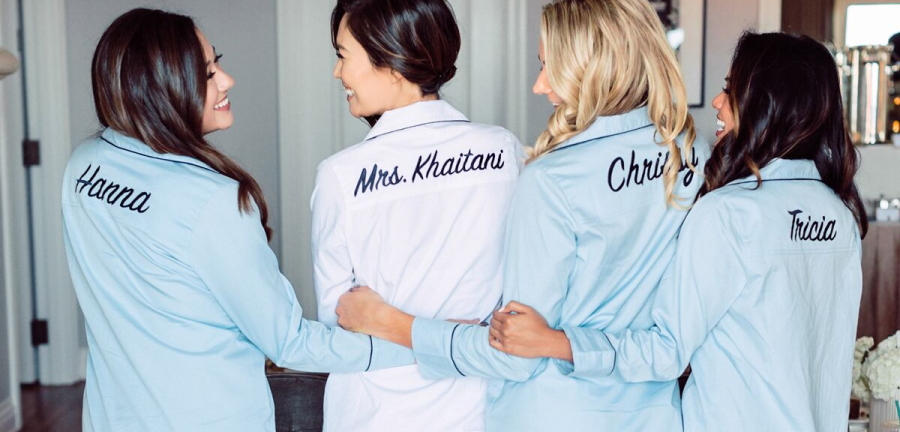 Slip dresses
The slip dresses are one of being the favorite dresses of this generation of girls, in that case, to make your bridesmaids comfortable you can prefer the slip dresses. They are available with different options know of them before picking the one.
Long sleeves and pants
It is going to be your wedding so your choice can be yours, in that case why you should not pick stylish outfits for your bridesmaids. Here you can prefer the long sleeves with pants outfits especially if it's winter this makes them feel comfortable.
With the assistance of this article, you get to come to know about some of the wedding morning outfit ideas for your bridesmaids but still, there are some more options to get to know of them too to make the right decision.