Every girl has a unique dream of imagining their wedding in this case when it is just arriving that puts excitement on your face towards it. Even though every single thing is important for a wedding the hairstyle that the bride going to have on her day going to play a vital role. Because that hairstyle you are choosing should go with the bridal wedding gown and it should go with the wedding style. No matter you are having short or long hair there are so many hairstyles to try, in case if you are searching for wedding hairstyles for black women with short hair you can easily get them through the internet or from your hairstylist. Still to help you topmost wedding hairstyle ideas for black women are as follows;
Updo with hair accessories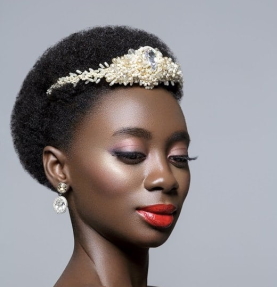 The hair accessories are always an important thing for a bridal hairstyle because it gives them a grandeur look along with their wedding gown. Even though updo is a common hairstyle woman will have the way it gets designed going to make them shine out from the crowd of the wedding. Then going with the usual updo hairstyle you can prefer the curly updo style with those hair accessories which complements your overall look.
Halo twist braid
The braids and twists are a very common thing that African women prefer in the way you can prefer those braid and twists during your wedding. No matter what hair length and hair type you have through having this halo twist braids on your wedding with your wedding gown give you a stunning look. To add additional charms to your look you can prefer the crown and this hairstyle adds volume to your hair.
Natural hairstyle with a flower crown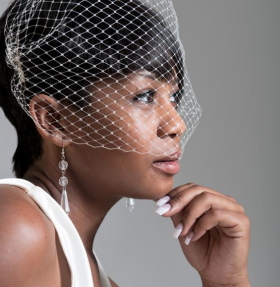 Usually, African women are not like others mostly they prefer to have short hair. In that case, when your wedding is arriving and confused on having hairstyles don't overthink because you can portrait you with the romantic touch with the help of those flower crown. To get them placed on your head you don't want to style your hair too much just place them on your natural hairstyle.
There are hundreds of hairstyles to try but when it comes to short wedding hairstyle for African women, you may get confused on choosing the one from the lot. To help you on accomplishing this task few ideas are shared through the above content look at them.